1 tag
3 tags
"Through severe generic, mundane and simple form, architecture can be disturbing...."
2 tags
7 tags
Totalizing sphere of tech & potential for...
Pier Vittorio Aureli asked everyone to rewrite their studio brief in order to tackle certain areas of interest. My partner, Wanli Mo and I are interested in the following…  In a world where work has become a totalizing sphere, the condition is especially self-evident in immaterial production. Contemporary creative workers are available for working twenty-four hours, seven days a week....
3 tags
11 tags
Today we submitted a proposal for Persepcta 49:...
Jennifer Dempsey, Nicholas Hunt and I submitted a proposal to be editors for Perspecta 49, due to launch in Fall 2016. Perspecta is The Yale Architectural Journal, the oldest student-edited architectural journal in the United States. It is "internationally respected for its contributions to contemporary architectural discourse with original presentations of new projects as well as historical...
5 tags
6 tags
A history of Newark, NJ - learned through map...
For the first half of our design studio with Pier Vittorio Aureli this semester at Yale School of Architecture, we were broken up into three research groups in order to gain a better understanding of the topic of designing housing for the creative class in Newark, New Jersey. This also facilitated a studio-wide discussion, fostering the creation of knowledge-based theses about our design...
"When it's work, we figure out how to do less. When it's art, we..."
– Seth Godin
6 tags
Last semester with Eisenman / This semester with...
Last semester my advanced design studio at Yale School of Architecture was a combination of what I call awful-awesomeness … which I love. Architecture requires that constant physical and mental rigor, so much so that when a benchmark is met, it is extra exhilarating.   Peter Eisenman's studio is infamously known to be grueling, no matter one's level of knowledge or proficiency with the material....
3 tags
"When you think you are not in a moment of crisis is, in fact, when you are in a..."
– Emmanuel Petit, Professor at Yale School of Architecture
5 tags
Love Cat Power's album… Sun This song...
5 tags
3 tags
"To be unsettled, sets a good condition for thought."
– Pier Vittorio Aureli, advanced studio professor at Yale School of Architecture
5 tags
5 tags
2 tags
I just updated my design portfolio website via...
http://cargocollective.com/daisyames 
6 tags
2 tags
Weekend by Class Actress "so bring it on,...
6 tags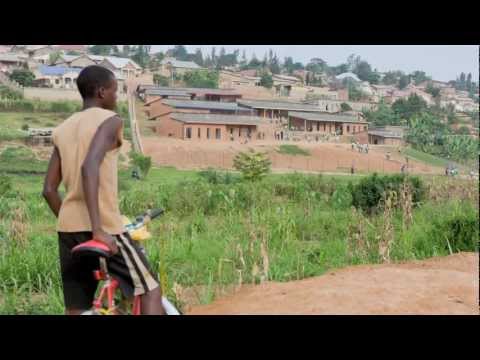 5 tags
our design process thus far - developing the...
For our studio design project, my partner Tegan Bukowski and I are taking a Lacanian approach to our intervention on the site in Como, Italy. Since our site is opposite the Casa def Fascio, mirrored about the central axis of the Duomo, we have derived a diagram which is a result of a number of operations performed on the axis itself. We are overlaying two series of diagrams, one which places the...
3 tags
Pick & Choose by Stepdad I recently discovered...
5 tags
10 tags
parametric modeling may be killing the diagram,...
Last Friday, the Yale School of Architecture hosted a small symposium about architecture which included a handful of faculty, theoreticians, designers, historians, visiting practitioners and a dozen or so students. The discussion was called "Digital Design Theory," and addressed the transformations in form-making that took place between the Post-Modern, Modern and Post-Modern movements, and their...
5 tags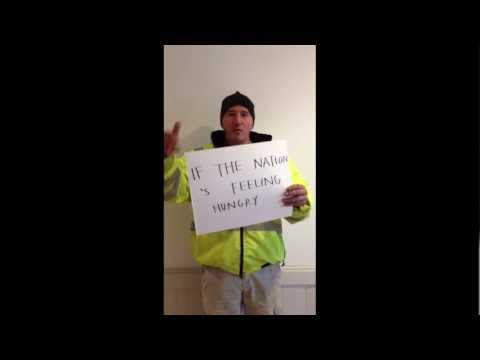 3 tags
I am so happy I discovered pianist Dustin...
5 tags
7 tags
last week's pinup: creating a narrative to our...
Last week, my partner, Tegan Bukowski, and I presented diagrams and diagrammatic models for our design project, a civic center in Como, Italy. Our site is opposite Terragni's Casa del Fascio, which is mirrored upon the axis of the Duomo. First, we investigated all the possibilities of the mirror, and what being a mirror means. Initially we focused on physical operations ie magnification,...
1 tag
Ho Hey by The Lumineers Something's always...
5 tags
5 tags
6 tags
5 tags
Tom Wiscombe's work may be superficial, but it's...
Tom Wiscombe began his lecture at Yale last Thursday with a quote by Dean Robert A.M. Stern who said at the end of his 2006 lecture, "Your lecture is everything that is wrong with your generation." The way I would alter his quote today is: "Tom Wiscombe is everything that my generation is captivated by." He produces extremely appealing images and renderings that articulate new systems and...
2 tags
3 tags
Skinny Love by Birdy This song just made a huge...
5 tags
Using psychoanalysis to help develop our studio...
Eisenman's advanced studio this year at Yale School of Architecture departs drastically from previous year studio topics and locations. While he continues to be interested in the dialectical pairings – "grammar and rhetoric, genius loci and zeitgeist, disegno and colore" - as critical frameworks, our studio now challenges us to look at our projects through a convoluted web of psychoanalytic...
7 tags
I don't know the future, but I signed up for the...
As a graduate student, it is my duty to curate my own education, which for me involves seeking a wide range of experiences and taking advantage of the variety of opportunities provided by the institution. Getting the most out of my education is of upmost importance to me, in addition to maintaining an idea of my future while having the willingness to go off course and take risks. Beginning with a...
7 tags
My time at the International Architecture Biennale...
Participating in the 13th International Architecture Biennale "Common Ground," curated by David Chipperfield, was an amazing experience this summer. Back in February, a few weeks into Peter Eisenman's seminar 'Diagrammatic Analysis,' he announced that we would be using the class research on Piranesi's Campo Marzio plan of Rome as a foundation for his exhibition...
5 tags
Visiting City of Culture in Santiago de Compostela...
Peter Eisenman's project, the City of Culture, is located in an autonomous community in the northwestern region of Spain, called Galicia. It is also the final destination of the famous pilgrimage called The Way of St. James, ending at the Cathedral of Santiago de Compostela. It is a quiet, misty hill town in the morning, and busy, sun-blasted community in the afternoon. This commission calls...
7 tags
5 tags
5 tags
Watch
Extraordinary experience - Pentecost Day Ceremony in Rome on 27 May 2012 in which rose petals were dropped through the oculus of the Pantheon 
5 tags
These Dais: In the New York City Art World…
The Metropolitan Museum has been no stranger to the demands of the New York art world - and its summer Roof Garden installations continuously epitomize the drastic measures taken to meet these demands in one summer show. The installations have to be flashy, picture-friendly, provocative and different. This summer, Tomás Saraceno's piece, "Cloud City" meets each of these "criteria" in order to...
5 tags